Mold Assessments & Testing
What Our Clients
Are Saying
Dependable Mold Inspection Services in Houston, TX
We are mold inspectors licensed by the Texas Department of Licensing and Regulation as Mold Assessment Consultants to visually assess residential buildings, commercial buildings, municipal buildings, schools, churches, or industrial buildings.
Our mold inspections focus on determining the existence of A. indoor mold growth, B. type of mold, and C. the airborne mold spore concentration because we want to know what you and your family are breathing.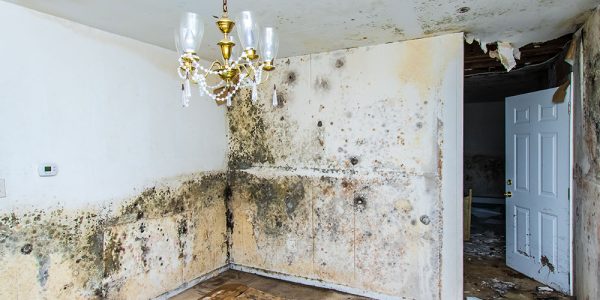 Mold Inspection and Mold Detection
A mold inspection is a complete mold investigation of a home, rental property, school, or business designed to identify sources and instances of moisture intrusion and to detect mold.
Our findings, conclusions, recommendations, and digital color photographs are detailed in a complete, written report.
We will:
Inspect to identify conditions favorable for indoor mold growth or to determine the presence, extent, amount, or identity of mold or suspected mold in a building.
Record visual observations and take on-site measurements, including temperature, humidity, and moisture levels.
Prepare a mold assessment report, including:
The observations made
Measurements taken
Locations and analysis results of samples taken by the consultant or by a licensed mold assessment technician during the mold assessment.
If the mold inspection detects a mold problem, CBREI will recommend one of the following mold testing techniques:
Ambient airborne mold spore samples (air in a room's breathing space).
Air samples can be used to gather data about mold spores present in the interior of a house. Samples are collected by using a pump that forces air through a collection device that catches mold spores. The samples are sent to a laboratory to be analyzed.
Wall cavity air samples (air inside of a ceiling or wall cavity),
Surface samples are also known as Direct samples, using swabs, bulk materials, and tape lifts.
Direct Sampling – Tape lift, bulk, and swab sampling are techniques used for direct examination. A direct exam allows for the immediate determination of the presence of fungal spores as well as what types of fungi are present. Direct examinations should only be used to sample visible mold growth in a contaminated area since most.
If the mold inspection and mold testing of your property detect a mold problem, CBREI will recommend a Mold Remediation Protocol:
Mold Remediation Protocol
CBREI will prepare a mold remediation protocol, or we can write a Mold Remediation Protocol ("scope of work") that provides detailed instructions for a Licensed Remediation Contractor to follow when doing the Mold Remediation.
The written protocol includes the evaluation and selection of appropriate methods, personal protective equipment (PPE), engineering controls, project layout, post-remediation clearance evaluation methods, and criteria, and preparation of plans and specifications.
CBREI will evaluate the mold remediation project
For the purpose of certifying that mold contamination identified for the remediation project has been remediated as outlined in a mold remediation protocol; and
For the purpose of certifying that the underlying cause of the mold has been remediated, it is reasonably certain that the mold will not return from that remediated cause.
Once the mold has been completely and properly remediated, CBREI will perform a Post Mold Remediation Clearance Inspection and Testing to ensure that the job has been done right!
CBREI will then complete appropriate sections of a Certificate of Mold Damage Remediation as specified under §295.327(b) of this title (relating to Photographs; Certificate of Mold Damage Remediation; Duty of Property Owner).
*We do not perform mold remediation/abatement or construction, so when you use us, there are no conflicts of interest.